Welcome to our website for our ongoing series of experimental cinema in San Francisco. We show films every Saturday at ATA Gallery, 992 Valencia (@ 21st). Showtime 8:30pm, admission* $7.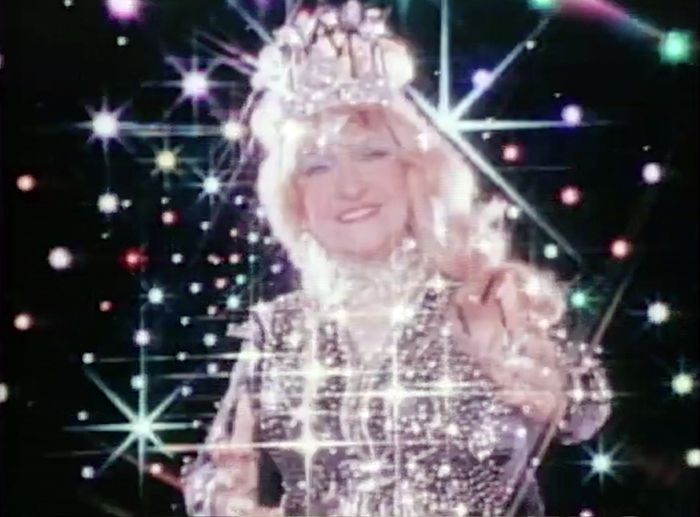 NOV18: PENNY LANE's THE VOYAGERS + K. CATO + UFO CULTS
Just Added!
World premiere of a double projection 16/35mm piece by Sidney Pink and Craig Baldwin, Journey to the 7th Planet. Come early for the climax of the first AI thriller, Colossus: The Forbin Project.
Back by demand, our way-out celebration of speculative—yet human-scale—technology features astronautical essays, planetary performances, and curious inquiries into extraterrestrial obsessions. Penny (Our Nixon, Nuts!) Lane's The Voyagers gives voice to the rich inscription of cultural meanings in Carl Sagan's utopian project. Aided by her live violin, Kristin Cato parlays hours of assiduous archival-film research into a multi-media paean to Saturn. Fellow psychonauts Travis Wilkerson, Keith Sanborn, Yin-Ju Chen, Soda Jerk, and Semiconductor all beam their respective outer-space fantasies onto our telepathic screen. Framed by a hysterical p/review of so-called "futures", Walter Cronkite and Wink Martindale finally grok Philco's prescient Year 1999. We ultimately reach escape velocity with three Astounding Tales of ET Encounters, from Amalgamated Flying Saucer Clubs, John Shepard Hill, and Unarius' Archangel Uriel.


OtherZine Issue #32, Spring 2017
"Cinemas of Resistance"
We are very pleased to have with us two pioneering minds in film, luminaries of the Other Cinema: archivist/lecturer and maker, the one and only Rick Prelinger on access to archives, and feminist filmmaker/director Lynne Sachs on the Womens' March on Washington 2017 and her personal compendium of "cinemas of resistance".

We welcome two new contributors to this issue: writer/filmmaker Joseph Dwyer on Petri and Kluge, and curator/writer/filmmaker Shelby Shaw on contradictions in the image industry. Many thanks to all of our other wonderful, free-thinking contributors: Dan Browne, David Cox, Gerry Fialka and Will Nediger, Molly Hankwitz, Marc Olmsted, and Anna Spence. And, to everyone else who gave their time for interviews and commentary, many thanks!

Enjoy!

Resist!!

Start reading here!!: http://www.othercinema.com/otherzine/

Join OtherZine on Facebook




Join Other Cinema on Facebook