Welcome to our website for our ongoing series of experimental cinema in San Francisco. We show films every Saturday at ATA Gallery, 992 Valencia (@ 21st). Showtime 8:30pm, admission* $7.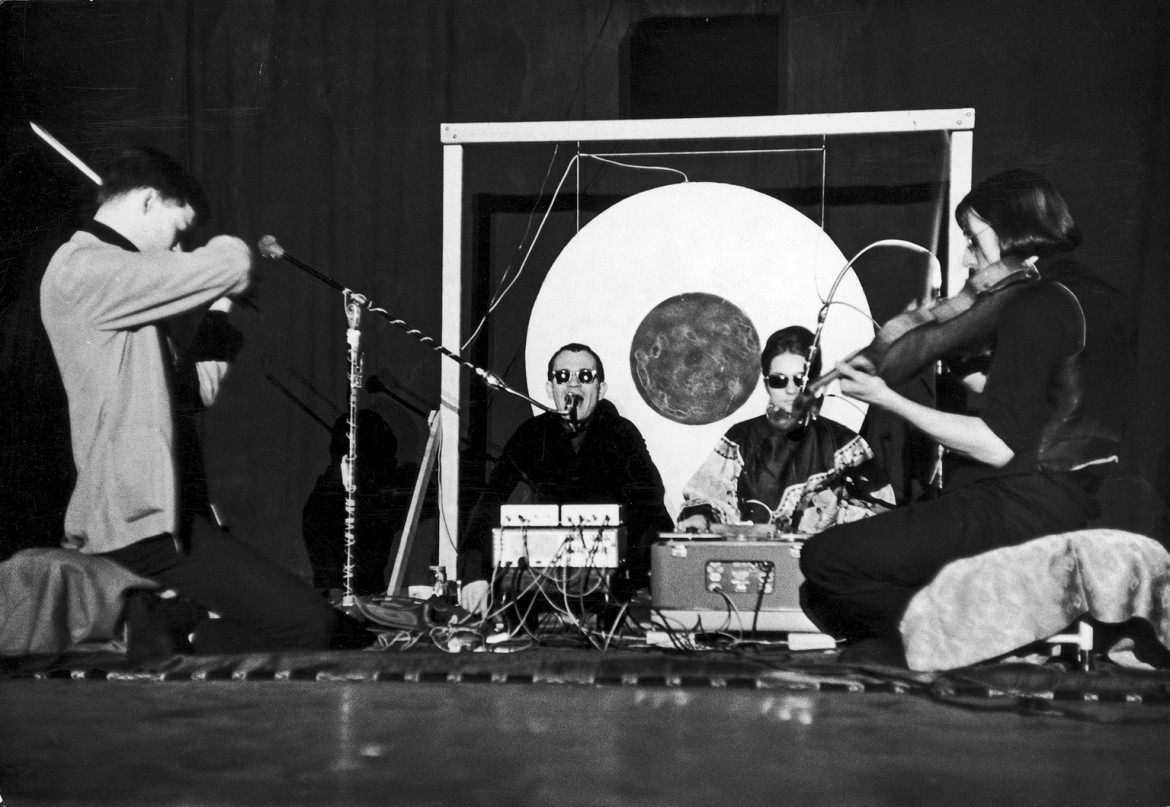 OCT.1: TONY CONRAD + JOHN DAVIS + CYRUS TABAR +

Our tri-part OPTRONICA series--OC's semi-annual fest of Audiovisual-Fusion--opens with a tribute to recently deceased drone demigod Tony Conrad, the minimalist confederate of Faust, La Monte Young, and the Velvet Underground. Tonight we groove both on his hypnotic performances-documented by SFAI grad Tyler Hubby-and on local A/V avatars John Davis and Cyrus Tabar, performing pieces honoring Conrad's legacy. They collaborate on Tony! Tony!, alive-violin cascade of resonating overtones, amidst flickers of Strings instructionals.Davis also debuts an analog-synth score to the found Super8 sci-fi anomaly Silver Robot, as well as re-tracking a mid-century Soviet-tech rarity, per his obsession. Cyrus rounds out his third with a trio of asynchronous tracks--an oneiric take on Craig Baldwin's twin-projection Milk of Amnesia (world premiere), the second an homage to Kalle Lasn's undersung Ritual Tokyo, and finally, a new soundscape to Jean-Gabriel Periot's meta-memorial 200,000 Phantoms. *$8


OTHERZINE
Fall 2016, Issue 31, "META-"

"META-" emphasizes the role that processive meta- practices play in making incredible film/video/media.

With original pieces from three points-of-entry leading the way, we explore the meta- of cinema via experiments in film/video, multimedia, sound art, art history, animation, home movies, journals, books, zines, archives, archeology, documentary, and more!!!

Start reading here!!: http://www.othercinema.com/otherzine/

Join OtherZine on Facebook




Join Other Cinema on Facebook