Welcome to our website for our ongoing series of experimental cinema in San Francisco. We show films every Saturday at ATA Gallery, 992 Valencia (@ 21st). Showtime 8:30pm, admission* $6.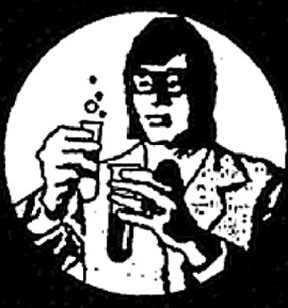 SAT. 5/25: NEW EXPERIMENTAL WORKS
Here's an energized evening of new cinema that champions personal expression and radical form. Constituting the season's most exploratory programming initiative—and with more than a dozen of the makers in person—are Salise Hughes' Charade, Kelly Sears' The Rancher, Brook Hinton's Slow Force Glimpse, Pablo Marin's Denkbuilder, Heidi Phillips' Art Composition, David Cox' Do Others, and Daniel Corona's Bedroom. PLUS recent pieces by Anne McGuire, Jeanne Finley, Linda Scobie, Bryan Boyce, Doug Katelus, Giuseppe Boccassini. and a new movie by Miles Votek, Zander Mackie, and Ben Fash. Lana Voronina delivers the deathblow with her New World Order Rave Mom performance. Come early for artists' reception, free pencils, and the Dream Machine!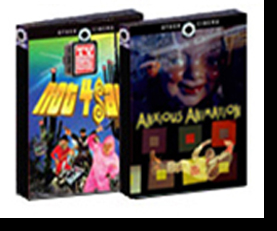 GRAPHIC IMAGINATIONS
ANXIOUS ANIMATIONS & NOT 4 $ALE

Available Now

As 2013 gets underway, Other Cinema DVD opens the curtains on its new year just as in a movie show--with an ANIMATION treat! Drawing, painting, puppetry, pixilation, motion-graphics--we celebrate all these modes with this 2-for-1 Special, offering the miniature details, magical movements, and comic imagination of both our Anxious Animation and Not 4 $ale discs. And as with the old year and the new, the pairing presents a charmed meeting of analog and digital masters: Lewis Klahr, Janie Geiser, and Jim Trainor honored as supremely creative agents of frame-by-frame filmmaking, while Rodney Ascher, Syd Garon, Eric Henry, and a video-scratching TV Sheriff represent a younger generation of digital magicians. Both DVDs for the price of one: $24.95.
Click here to read more.
Chris Shen's INFRA via booktwo.org
The 24th issue of OtherZine heralds our 13th year of publication!
Many of this issue's offerings contemplate the malleability and mutability of time, the grasping hand of history, and the frenzied movement that compels, and propels, our contemporary existence. Amidst this barrage, mutation rears its many heads, in the form of curious glitches and acute mistranslations, viewed on and through a multiplicity of screens.
Setting the tone, Chris Shen's ghostly INFRA (above) repurposes the infrared displays of 625 discarded remote controls to broadcast live television, highlighting the unseen technology in our digital landscape.
IN THIS ISSUE: Peggy Nelson riffs—as one half of NTSC & PAL—on their "sound-suite for the digital switch": Meet the New Flesh, Same As the Old Flesh; Carl Elsaesser reflects on the work of filmmaker Sylvia Schedelbauer; David Cox (OC April 6 & May 25 guest!) considers Playfields, Mind Maps & Atemporality and banters with Simon Strong on his film of William S. Burroughs' Naked Lunch; Molly Hankwitz offers Loose Observations on Art, Culture, and Electronic Media via video art; Bill Daniel presents selections from his carefully-crafted publication Mostly True, on the underground world of American railroad moniker tags, and the legend of buZ blurr; Gerry Fialka rhapsodizes about Rodney Ascher's ROOM 237, Stanley Kubrick, and literary pranksters Doug Harvey (OC April 13 guest!) and Robert Guffey; Caroline Koebel details the avant-garde in her Ten List: 25 Years of Experimental Cinema; Mike Mosher chronicles the evolution of Destroy All Monsters' Cary Loren and his Mermaids, Nazis, and Famous Monsters; Yin-Ju Chen deconstructs her installation ONE UNIVERSE, ONE GOD, ONE NATION; and James T. Hong exposes the chilling history of Taiwan's Weapons of Mass Destruction.

Join OtherZine on Facebook, become a fan of Other Cinema on Facebook, follow us on Twitter, and subscribe to our Youtube Channel!