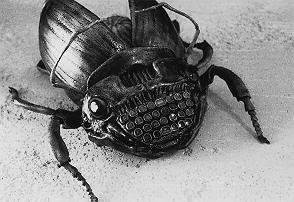 OtherZine - Issue #30 will be published in early February to coincide with the first show of Other Cinema's Spring season! OtherZine is the semi-annual webzine of Other Cinema. Whether avant-garde or engagé, OtherZine's emphasis is on the radical subjectivities of marginalized cinematic genres, media-archaeological efforts, and contemporary intermedia hybrids. An amazing group of artists and writers have contributed and new proposals are invited year round for consideration. See guidelines on the site.
Current and past issues are also available at: http://www.othercinema.com/otherzine/
Read Issue #30 on material cinema this February.
OtherZine is edited by Molly Hankwitz.
Join OtherZine on Facebook
Join Other Cinema on Facebook