Pink

vs.

Orange
OTHERZINE #33/Bad Subjects #92
Featuring filmmaker Clint Enns' Post-Cinematic Explorations: A Few Experiments Transforming Time Into Space.
In the digital era, a moving image artwork can easily be transformed into a large database of sequentially ordered images.  By viewing an artwork as large database of ordered photographic images, it is possible for the viewer to engage with the original work in entirely different ways, in essence, it opens up the artwork to new forms of manipulation and visual analysis.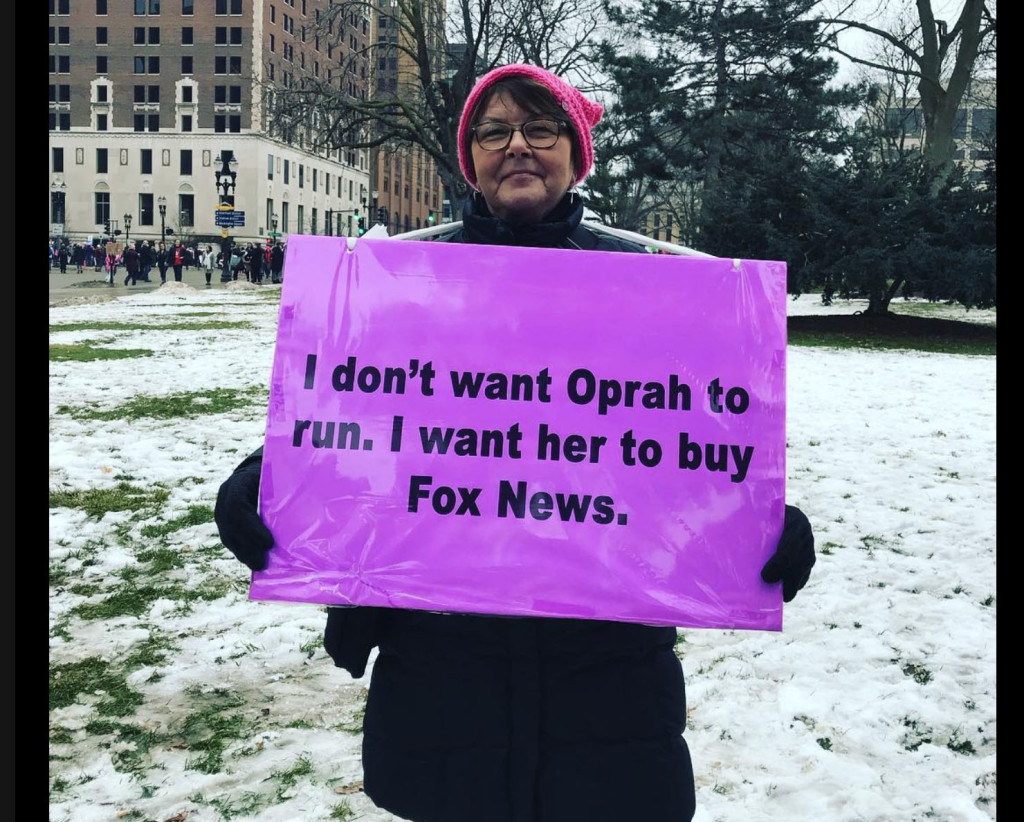 Image © Clint Enns from Wavelength Without the Time (2012).
Also featuring other tales of creativity, resistance and shouting out against the Trumpocracy, especially by women but their allies in struggle too.
Photo © Christi Griffis, 2018Women's March, Lansing MI.